We're working on a new six-weekly release cadence, so Seq 2020.2 is here six weeks after 2020.1.
Download Seq 2020.2 now, or docker pull datalust/seq:latest.
Improved structured data viewer 💡
Easily search for properties inside of nested objects with Seq 2020.2's enhanced structured data viewer (#1014).
You can also copy nested objects as raw JSON or searchable values, or copy the property path onto your clipboard.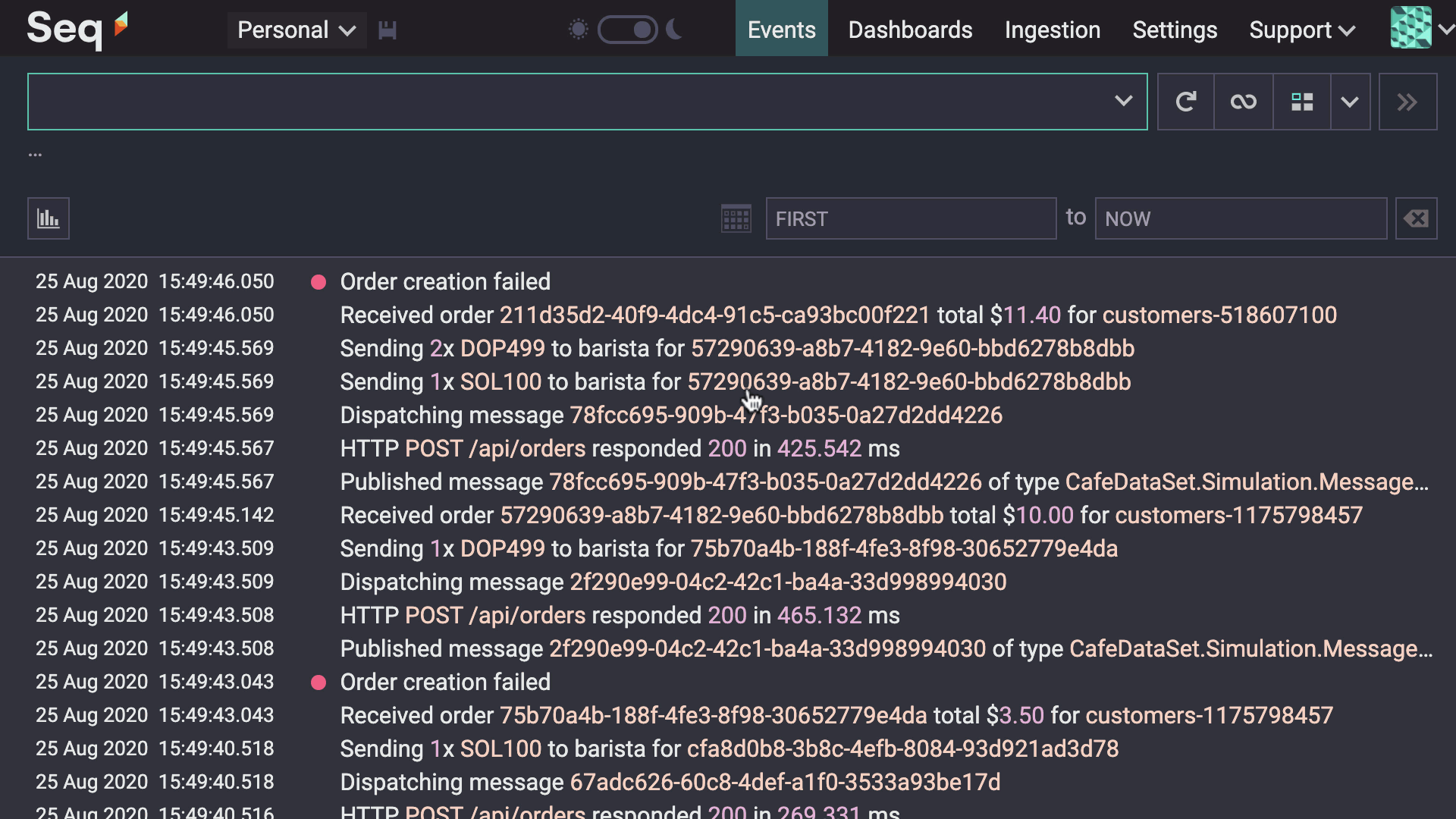 Add comments to queries 💬
Seq 2020.2 supports comments in search expressions and queries, using SQL-style -- notation  (#1010). Saving queries also saves the comments!

Minor enhancements
Content-Security-Policy is always set on the Seq application root page. #974
Support secure attribute in cookies. #999
The default "Overview" dashboard can be edited by all users on new Seq instances. #981
Support for running within Windows containers or under Hashicorp Nomad. #998
Attempts to create API keys with duplicate tokens are prevented. #1005
Detect users' OS preference for dark or light themes when first logging into Seq. #996
Confirm password field added to Seq administrator setup (Windows only). #1018
Limit Seq cache size when available RAM is less than 4GiB. #1020
Recover from internal document store corruption after Windows 10 2004 update. #1015
Bug fixes
We'd love your feedback!
If there are any bug fixes or enhancements you'd like to see in future releases, you can submit an issue to seq-tickets repository on GitHub.
Happy logging!