Today, we're introducing Datalust Accounts: a simple new facility that provides easy access to Seq license certificates and invoices.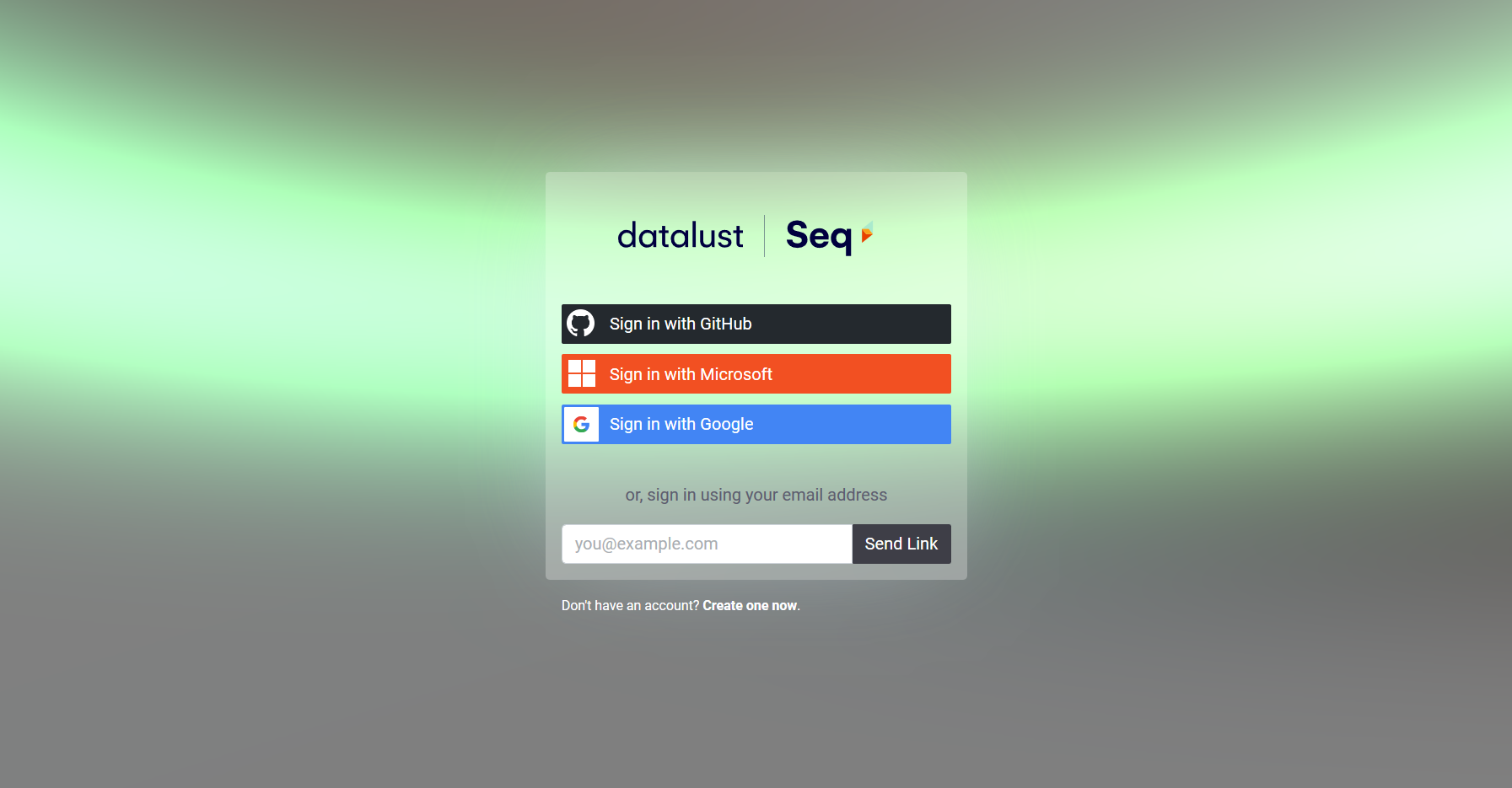 Datalust Accounts are an important step towards streamlining how Seq licenses are managed.
When purchasing or renewing a Seq license, you'll now be presented with a request to sign in, or create a new Datalust Account: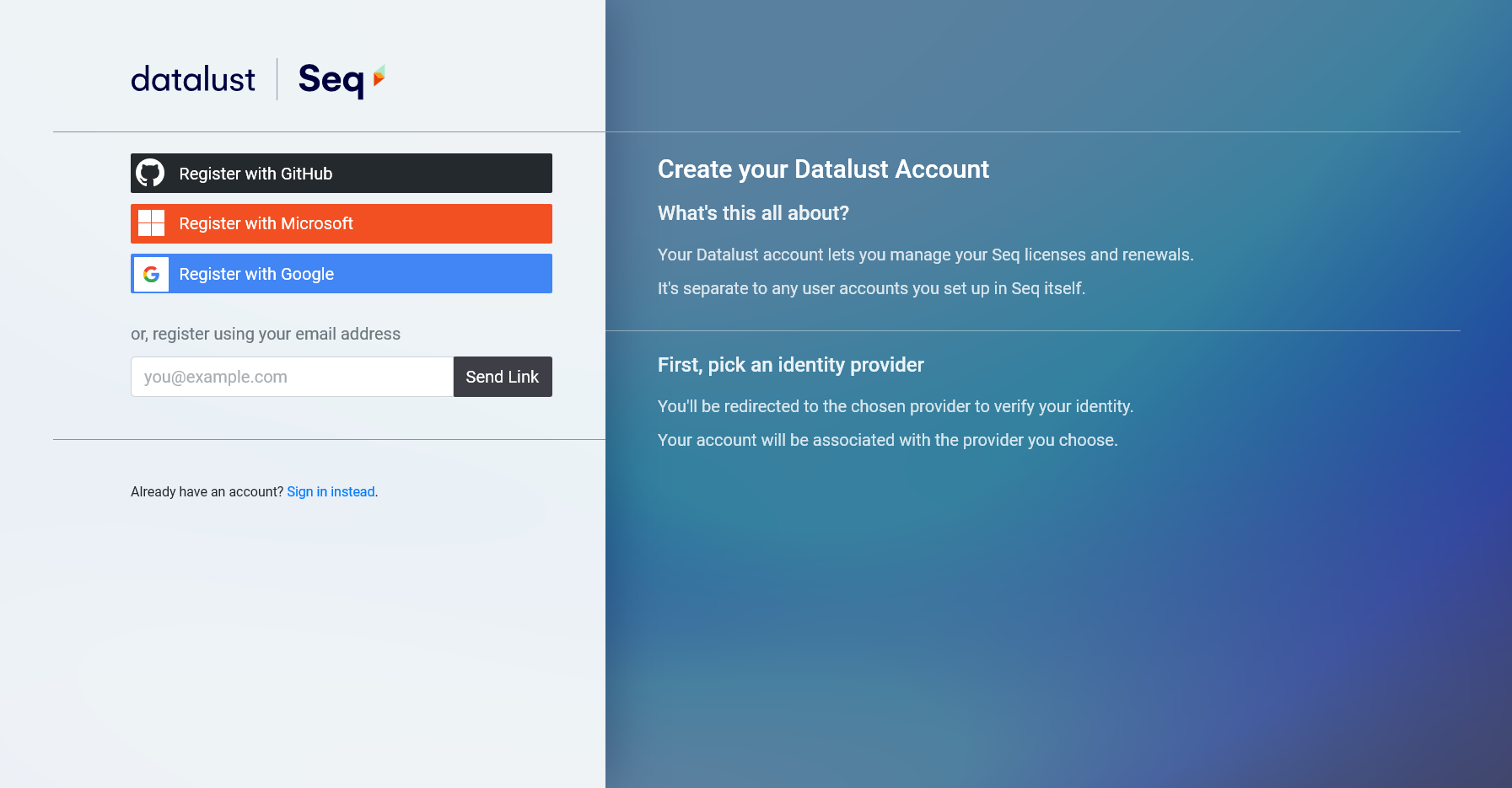 Datalust Accounts can be created using GitHub, Microsoft, or Google authentication. These providers all support multi-factor authentication and we recommend using one of them. If that's not possible, passwordless magic-link-based email sign-in is also supported.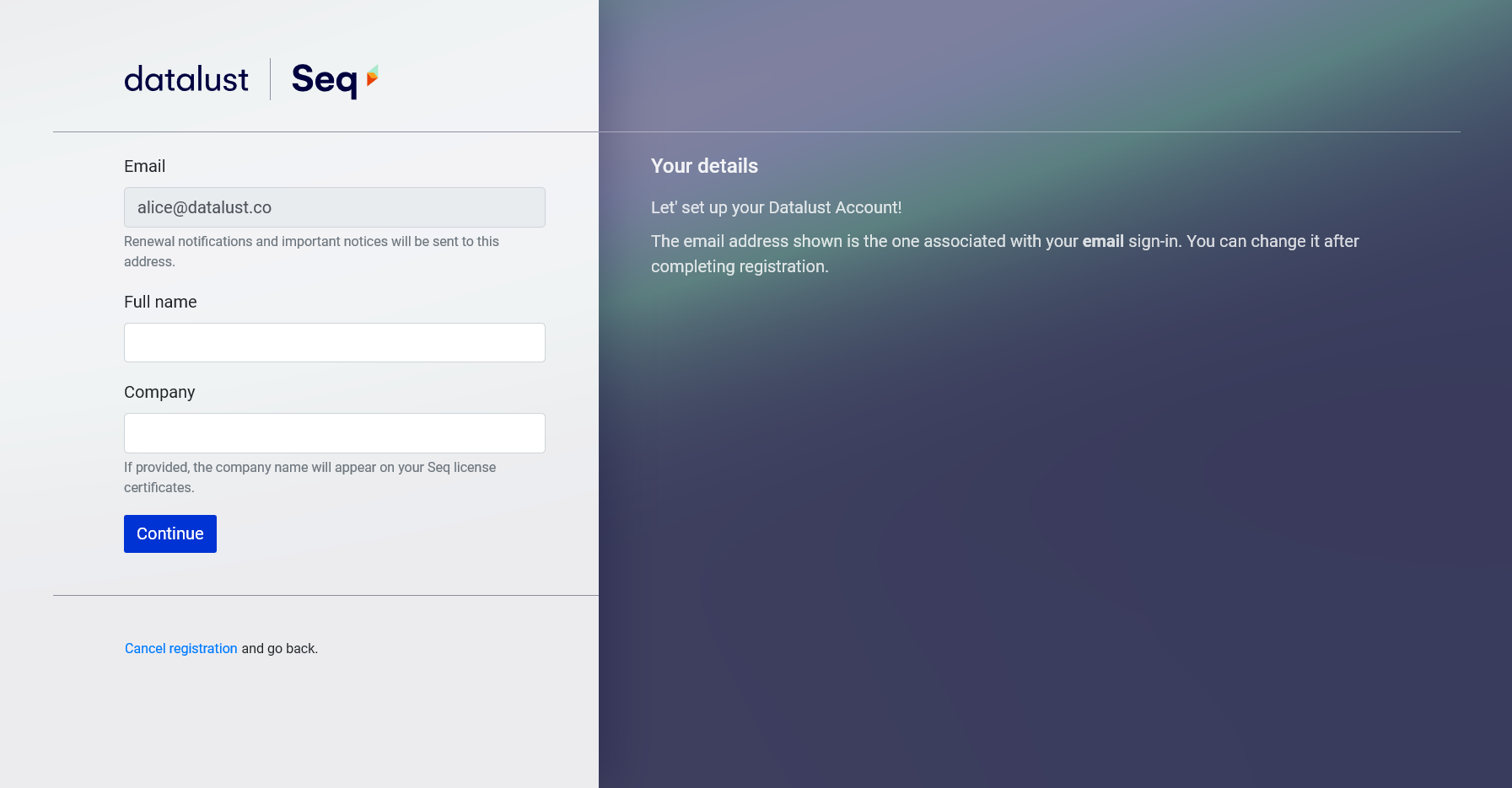 Licenses are associated with the account, and will be displayed after logging back in: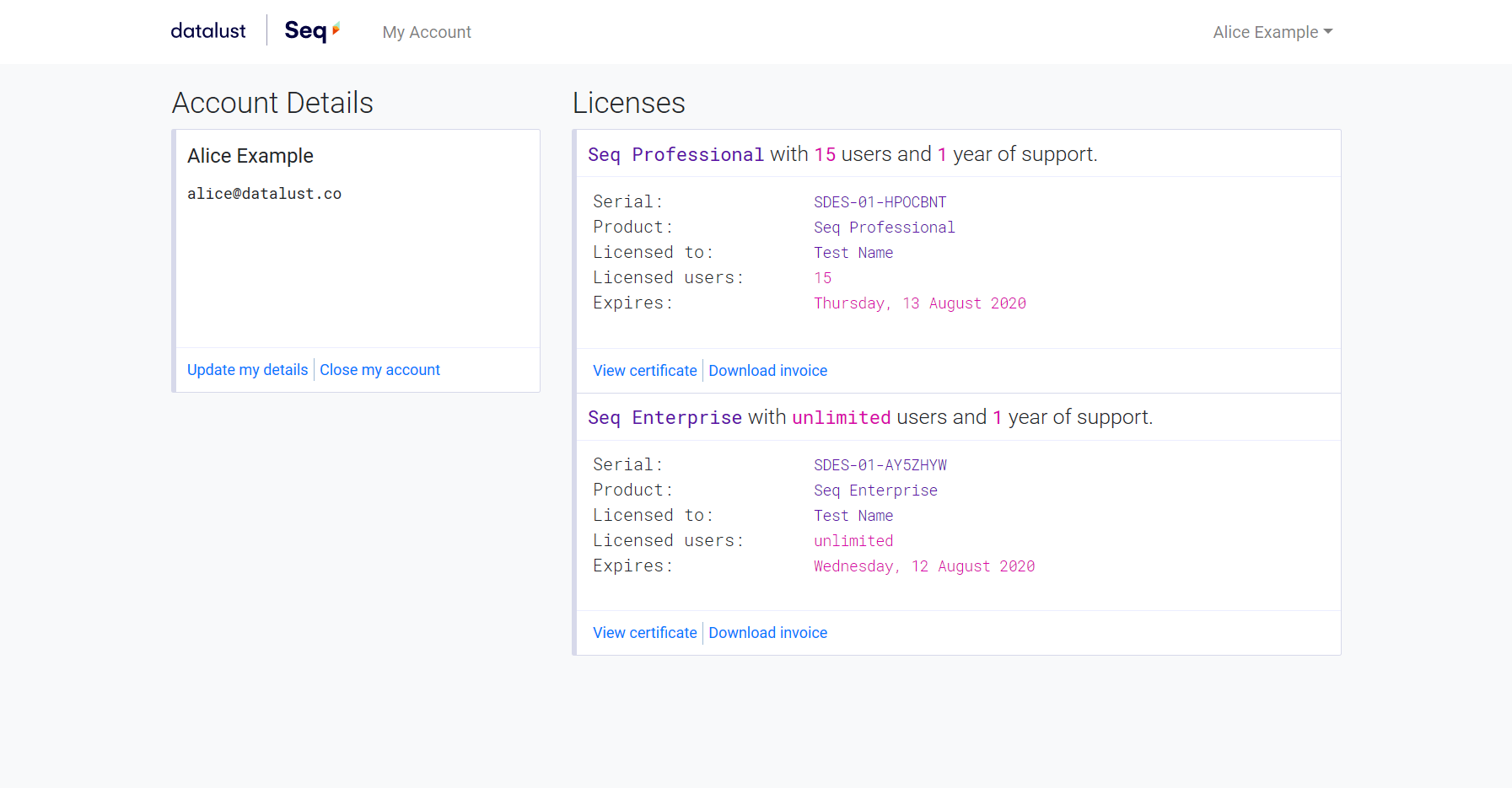 In the coming months we'll be building on the foundation of Datalust Accounts to improve your experience using Seq. Stay tuned!