We've just published a new patch for Seq 2022.1, including a number of bug fixes, and support for the ECR Public Gallery.
Seq on the AWS ECR Public Gallery
This release is the first to be published to the ECR Public Gallery, along with Docker Hub: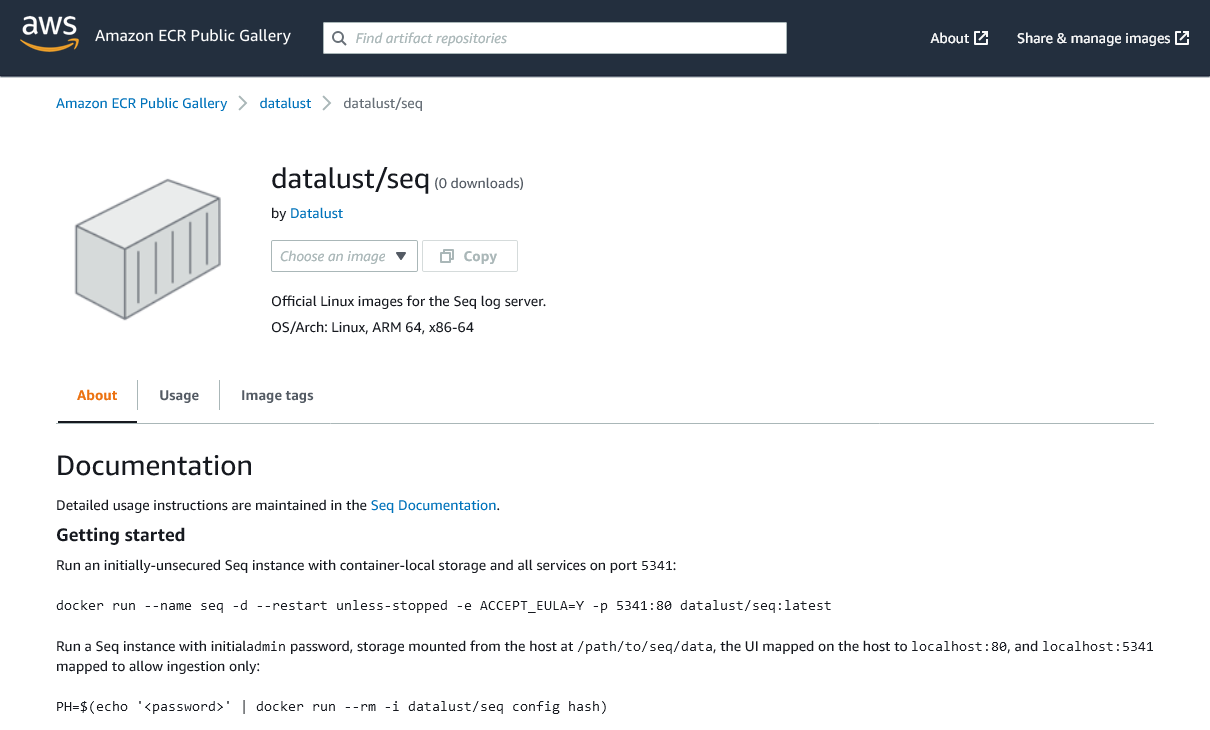 Pulling the image from ECR will improve start times and avoid network-related problems for Seq customers who host the Seq container in AWS.
What's included?
Below you'll find the closed tickets in the 2022.1 patch 2 milestone from our GitHub tracker.
Upgrading
This maintenance release is a highly-compatible in-place upgrade.
Download Seq 2022.1.7647 from datalust.co/download, or pull datalust/seq from Docker Hub or the ECR Public Gallery.