We've just released Seq 2023.4.10219 with some improvements to the new range selector, along with a handful of bug fixes.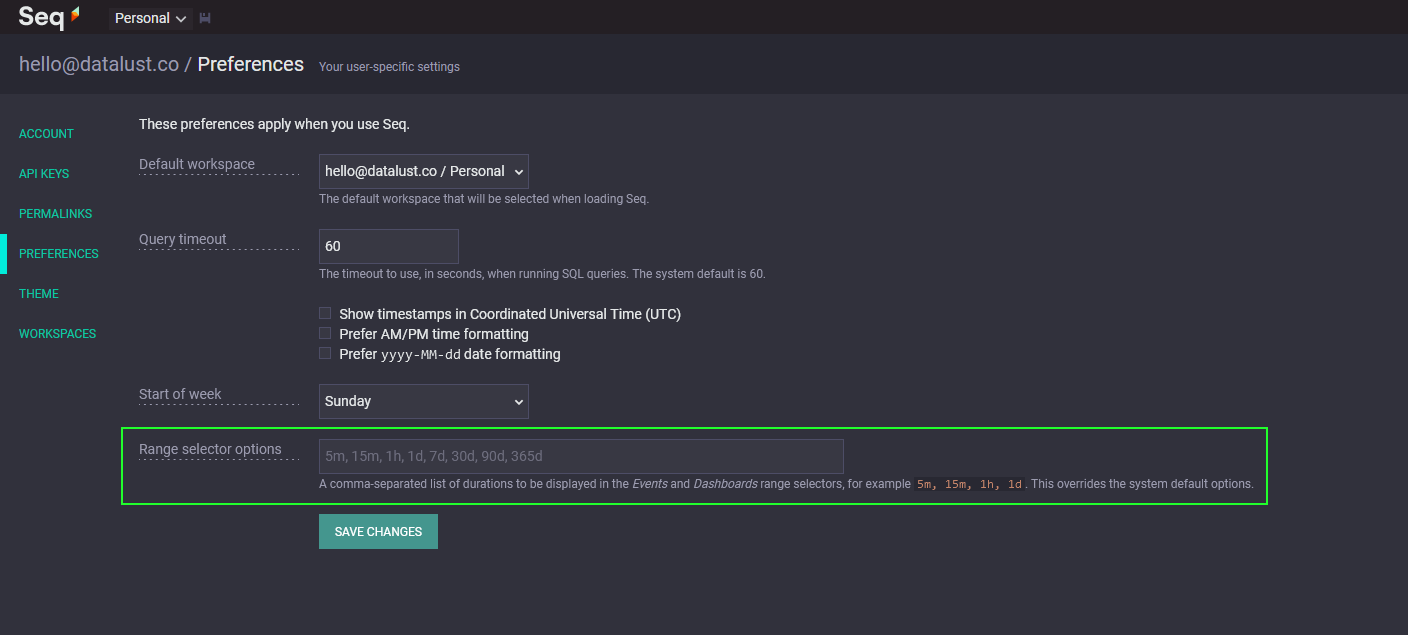 You can find the new Windows installer at datalust.co/download, or pull datalust/seq:latest from Docker Hub or AWS ECR.
Customizable "last x" range selector options - the set of "last x" intervals can now be configured in user preferences (#1954)
"From now" range selector option - choosing From now in the range selector drop-down will set the search "from" date to the current time (#1954)
Dashboards remember last-used range and grouping - addresses a regression in 2023.4 where dashboards would not remember the previously-chosen range and time groupings (#1945)
Cluster page diagnostic improvements - node synchronization status and error log now reported in more detail (#1970)
Histogram should be disabled in "All time" view (#1965)
App instance debounce window not saved (#1968)
Seq cluster node setup commands do not read secret key from environment (#1966)
Switching dashboards is slower than expected in Seq 2023.4.* (#1971)
This maintenance release rolls up a number of smaller patches that have shipped since 2023.4. It's a great time to update!